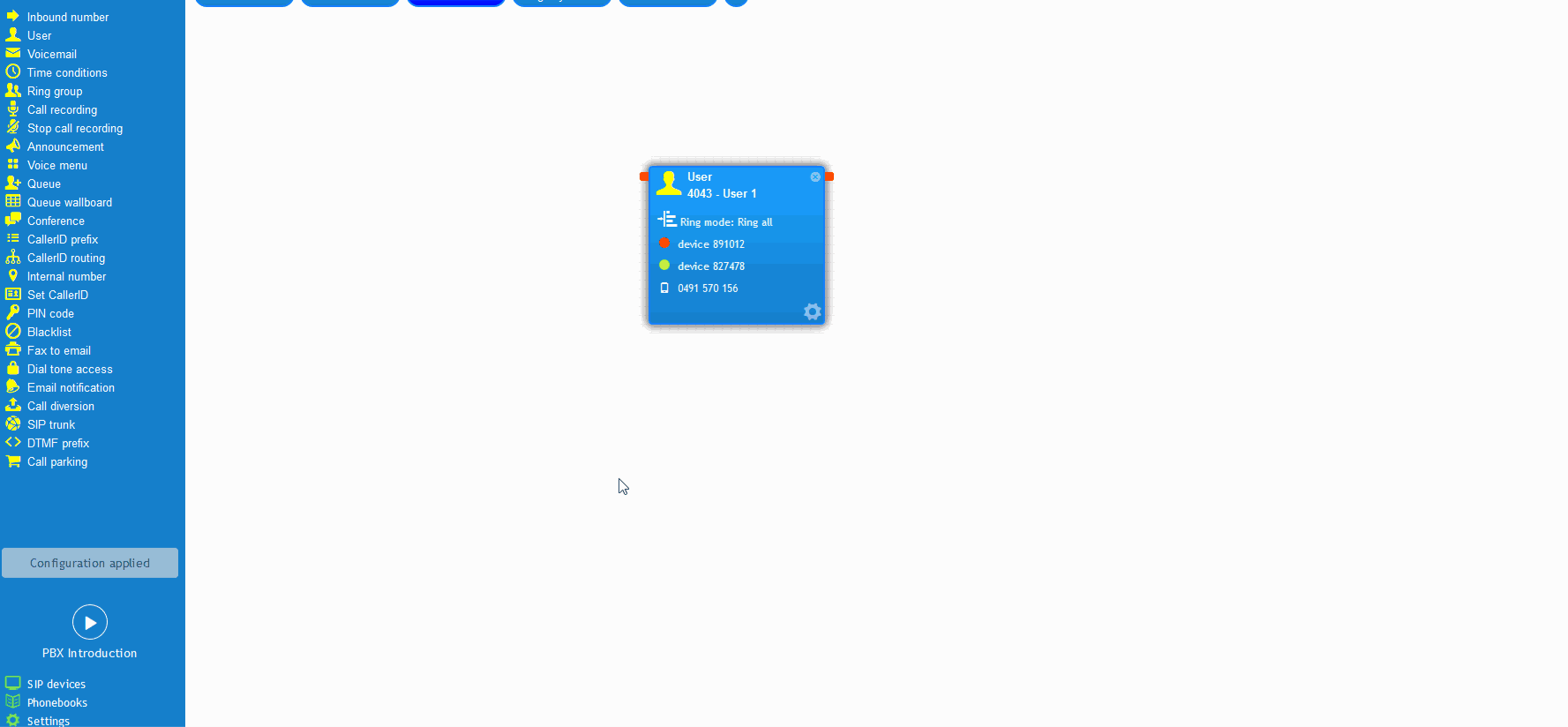 The remote Phonebook feature allows you to create a centralised web-based phone book that can be accessed by all of your phones.
This can be set up by pressing the Phonebooks button in the bottom right corner of the PBX tab on the customer portal.
Once there, you will be able to add, edit, and remove existing Phonebooks. Don't forget to press the yellow 'Apply' button when you are done making changes to the Phonebook.
You can import users into the Phonebook by pressing the green 'Add existing Users' button. This will automatically add all existing internal users into the Phonebook, with their internal extension numbers included.
Once you have completed adding entries to your remote Phonebook, you will also need to configure the URL on your handset. You will need to locate the Phonebook URL. You can copy this directly to your clipboard by pressing the button pictured below.




You can also click the 'Show phonebook url' and copy the URL that way.
The Phonebook can be downloaded as an XML file by pressing the download button.
Once done, you will need to access the phone's web interface. In this example we will be using a Yealink handset. To do this on a Yealink phone, you will need to get the IP address by pressing the OK button.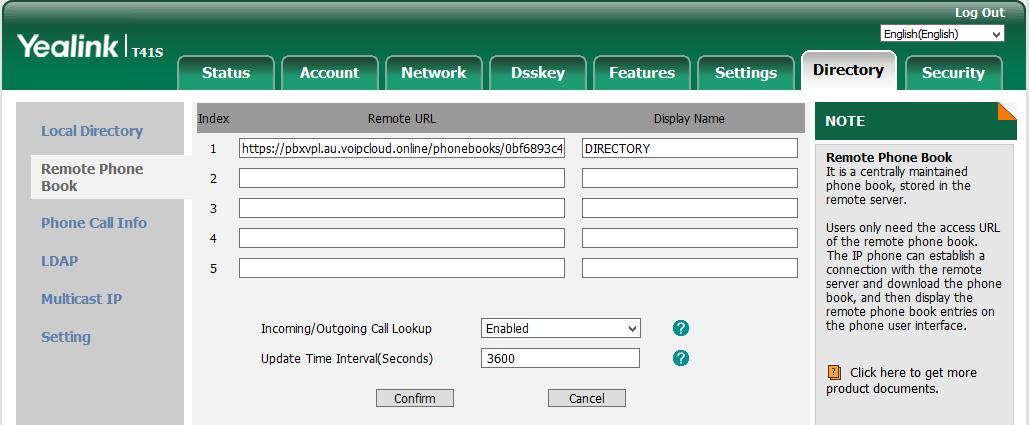 Now that you have successfully logged into the handset, navigate to the remote phone book settings. Select the directory tab, then remote phone book from the selected menus on the left of the web portal.

You will need to paste in the Phonebook URL into the index field. The display name field is the labelled you would like to apply to the remote phone book directory, this will be displayed on your handset when selecting the directory button.
The update time interval setting determines how often the phone should refresh the Phonebook. The phone will contact the server as often as specified here (between 3600-1296000 seconds) to re-download the most recent version of the Phonebook. A longer update time could lead to Phonebook changes not being reflected on the phone for a longer period of time.