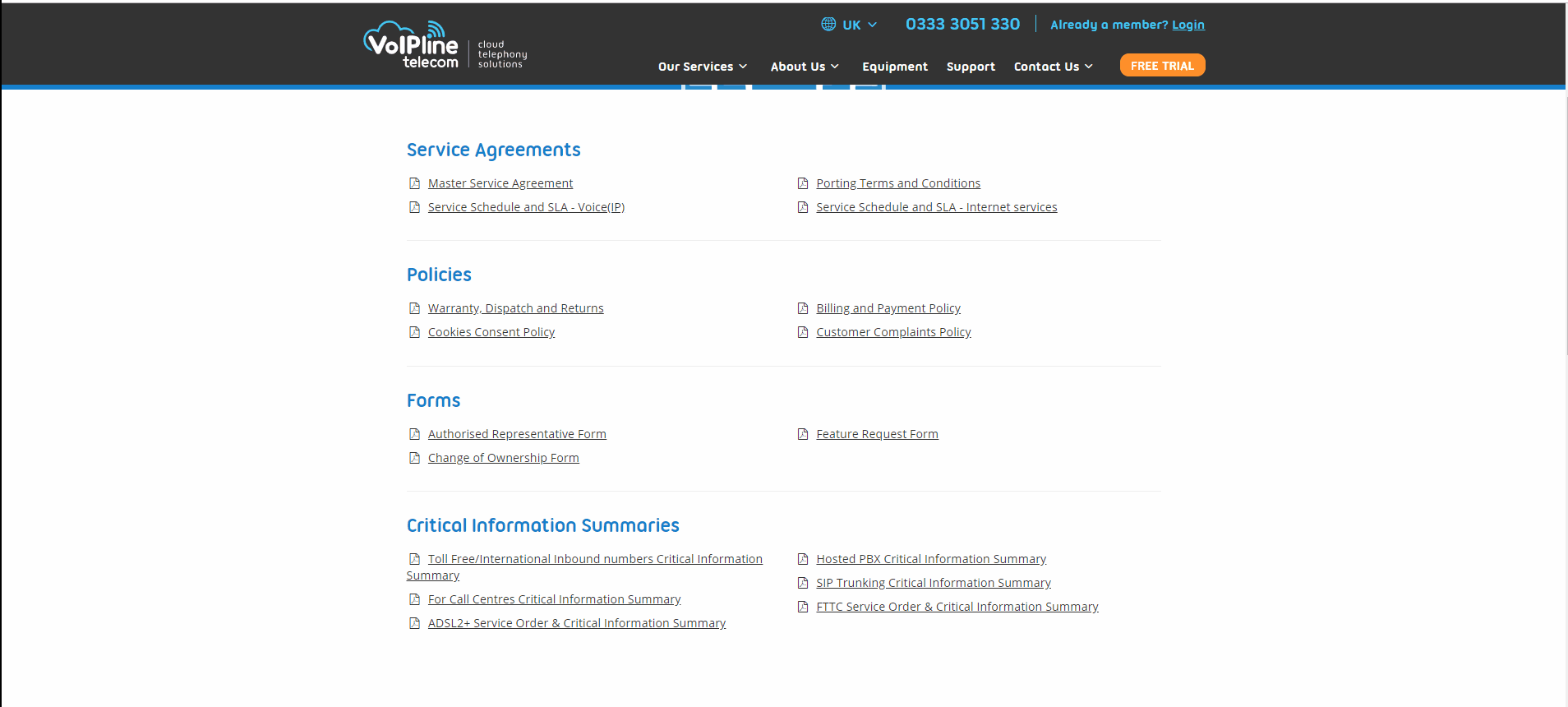 Should you wish to add a feature to the PBX that is not currently available, this is possible via a feature request form. To submit a feature request, navigate to the portals outlined below, fill in your name and email address and click submit. 


For Australian customers- https://au.voipcloud.online/legal/
For New Zealand customers- https://nz.voipcloud.online/legal/
For United Kingdom customers- https://uk.voipcloud.online/legal/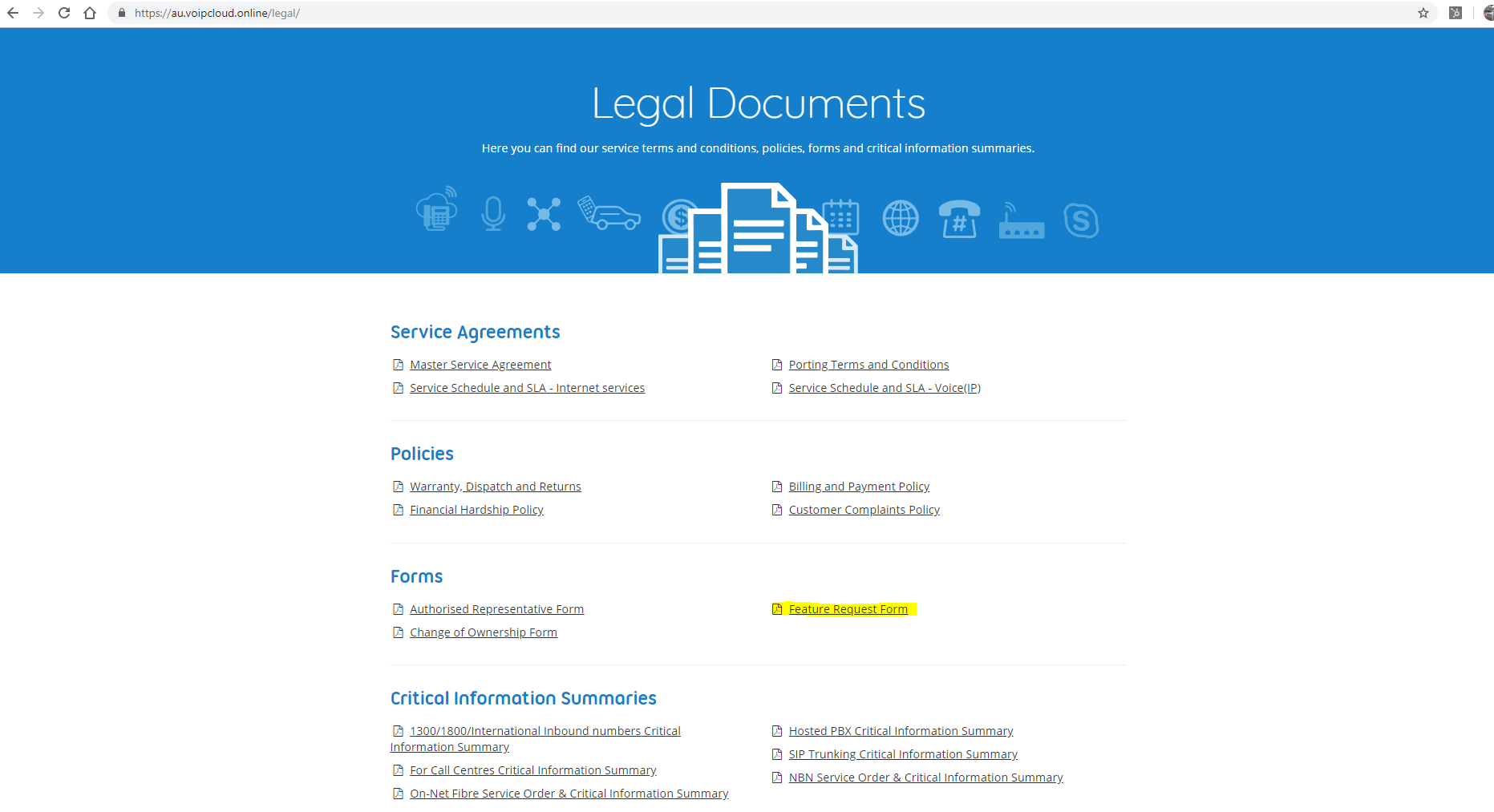 Once you have entered your name and email, you will be redirected to the feature request form. Under the feature requirement overview section, give an explanation of the feature you required, that is currently not available on our hosted PBX platform.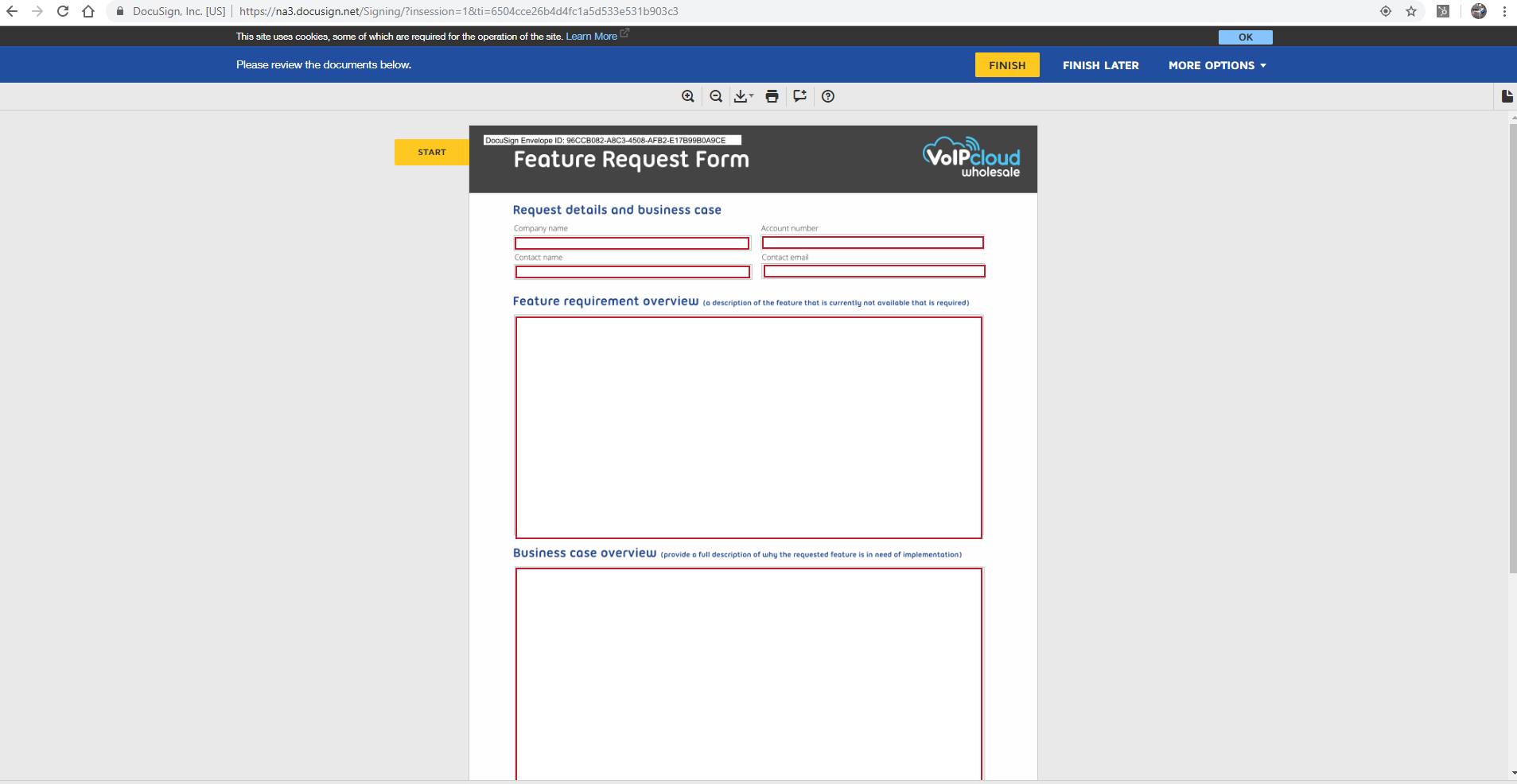 Inside the business case overview section, please provide a full description and use case scenario of why you would require the feature you have requested. 



Once completed, please submit the application by clicking the finish button. The form will be sent to our development department directly for review and they will be in-contact within 14 business days to update with the outcome of the request.