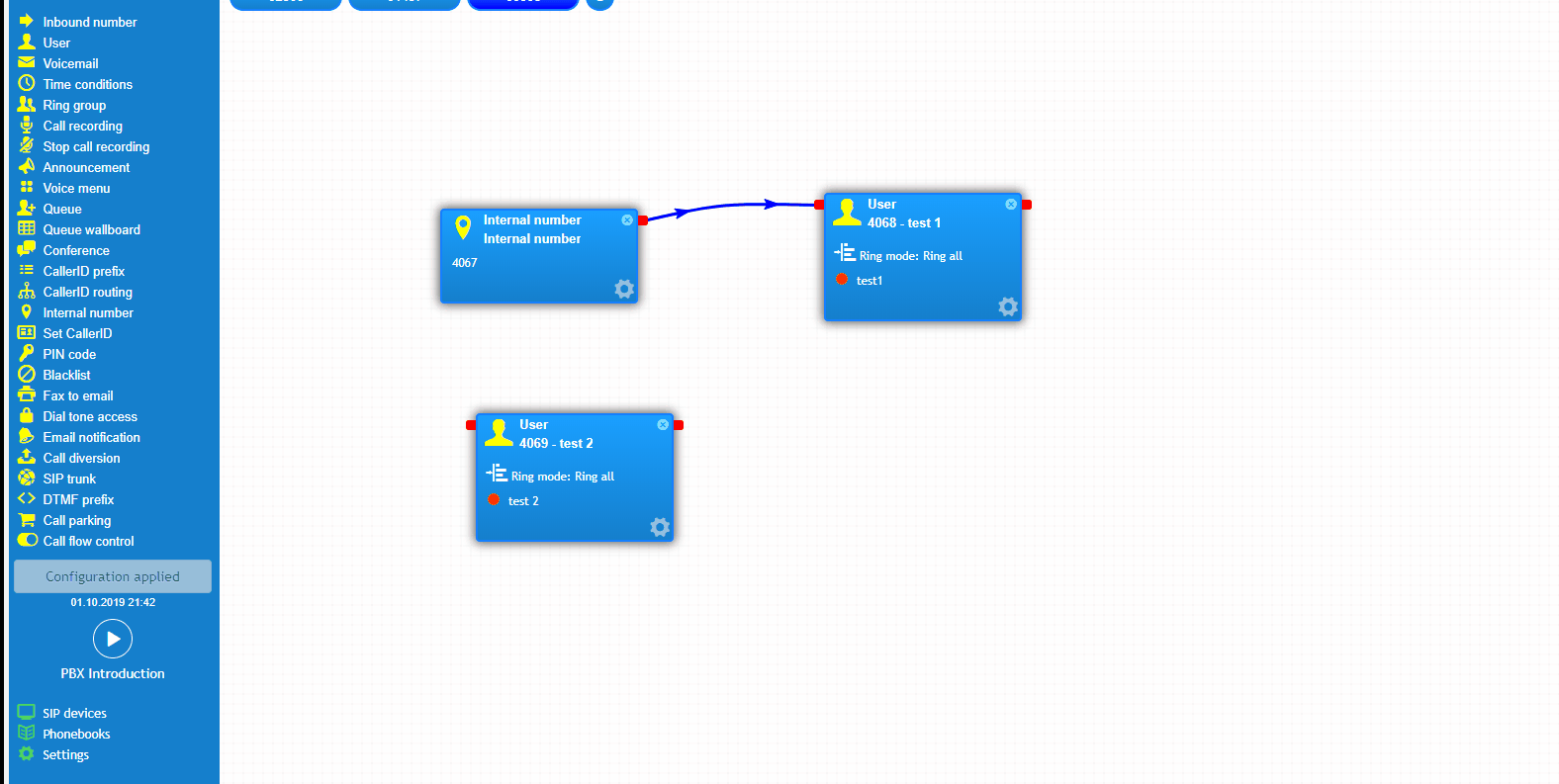 Call Pick-up Group is a function that allows a user to dial a predefined number, to answer a call remotely from another phone. It is useful in situations when somebody has called your colleague and you do not want to jump up from your desk and run to his desk in order to answer his phone. Instead, you pick up your own phone, enter the predefined number, and take the call on your own phone.

With the Pick-up Groups feature, you will be able to use the predefined number to answer a call ringing on Users that have been predefined as part of that group. Should there be more than one call ringing in the group's users, the first call will be answered when the predefined extension number is used. 



Setting up Pickup Group:
 In the PBX tab, click on the settings tab which is in the left-hand side bottom corner.


Click on the Pick-up Group tab and then click the green Add pick-up group button. Change the extension number if you desire a number of your choice, click the green save button next to it.


To add users to the group, click the green Add button and select all the user devices who need to be in the call pickup group. Only the users specified here will be able to pick up the call for other users defined here using the extension number defined in this example, the internal number would be 4070.


click the blue Save button below the users and click apply configuration button to save the setup. 


Picking up a call from the user in the Group:
When a call is ringing on user 1 and you want to pick up the call from your SIP phone user 2, enter the predefined extension number, in this example, the internal number would be 4070 and click ok/call button.